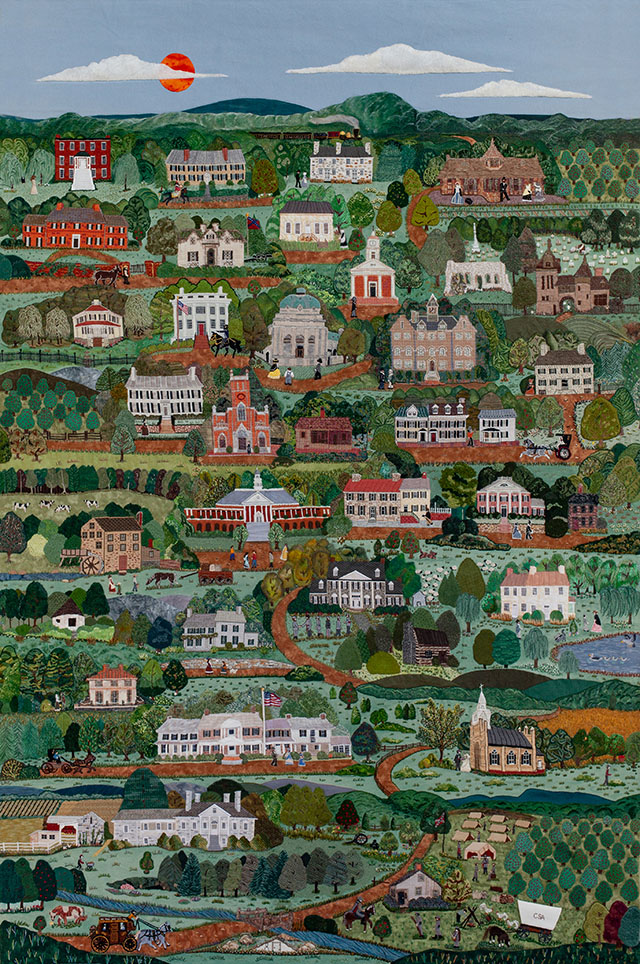 The Shenandoah Valley Tapestry
It all Started with a Book
It all started with the book – Defend the Valley: A Shenandoah Family in the Civil War  by Margaretta Barton Colt. The book tells the story of the Civil War through the letters and private papers of the Barton and Jones clans—two great limbs of one family tree with roots in Winchester. The Bartons and Joneses collectively sent eleven men into battle, most in the brigade led by Thomas "Stonewall" Jackson.
Defend the Valley presents a fully rounded picture of the daily struggles of ordinary families living through the Civil War and a documentation of the passing of a way of life.
Then Came the Painting
The book led to the contemporary primitive painting by Page Huff Dillon – Winchester & Frederick County, Virginia, (1995), commissioned by Margaretta Barton Colt. A committee of local historians from the Winchester-Frederick County Historical Society chose the most important buildings to be represented and ensured their accuracy.
The painting is well known to many citizens of Winchester and a print of the painting can be seen in a number of local offices and homes.